Tuesday, September 15 2015
It's a WIN! The Kristin Gown

Very excited to see one of our lovely Tiffany Rose customers attending the Emmy Awards and wearing our Kristin Maternity Gown with matching Aurelia Vintage Sash.
Timaree who is 21 weeks pregnant, attended the famous awards ceremony with her partner, producer and director of photography for Deadliest Catch. And it looked like a long night of celebrations as Deadliest Catch won their 4th Emmy for Outstanding Cinematography for Reality Programming!
We think Timaree looks incredible in her full length lace maternity gown, and we aren't the only ones ….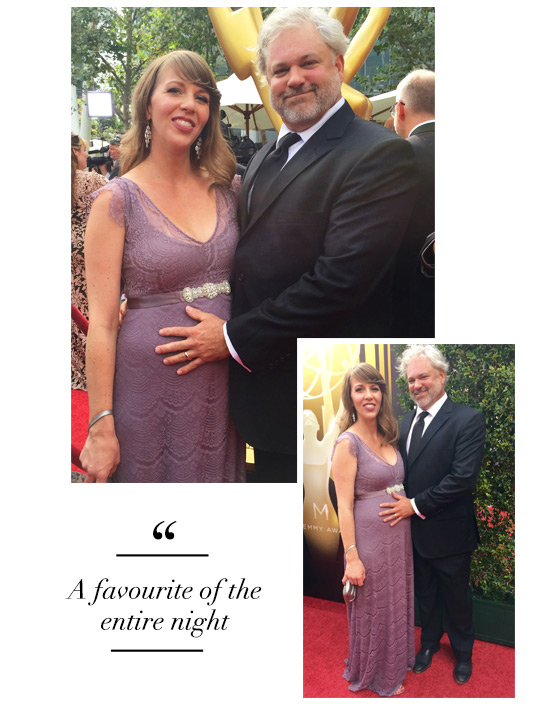 "I had several compliments with one lady saying my dress was her favourite of the entire night."
"We had such a lovely time last night, highlighted by the fact that I was comfortable but sexy in my Tiffany Rose gown."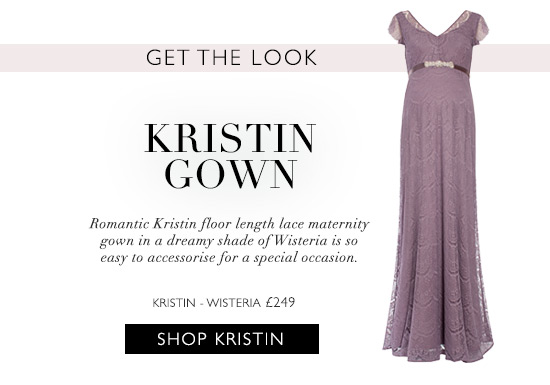 Tiffany Rose is the perfect choice for expectant mums who are attending glamorous events.  This is the second time we have been spotted at the Emmy Awards, and earlier this year our signature Rosa Maternity Gown in Vintage Blush was seen at The Cannes Film Festival.
Categories: #awards, #your-style,
« Previous: Tiffany Meets Becky Mantin (Sep, 9th 2015)
» Next: Celebrating #BuyBritishDay (Oct 1st, 2015)
About Tiffany Rose
Tiffany Rose is dedicated to giving you the chance to wear exciting, elegant, beautiful and well-made clothes during your pregnancy.
» More...
Blog Archive
Made in Britain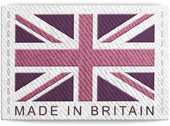 The Tiffany Rose Collection is Designed and Made in Britain
Read more...