Wednesday, October 06 2021
Stylish Senora

We're headed to a small fishing village in Northern Spain for this week's real bride post. At 4.5 months pregnant, Ainara looks radiant in our Alaska dress and Verity coat whilst she opts for fiery flamenco red accessories to complete her look! Discover her love story…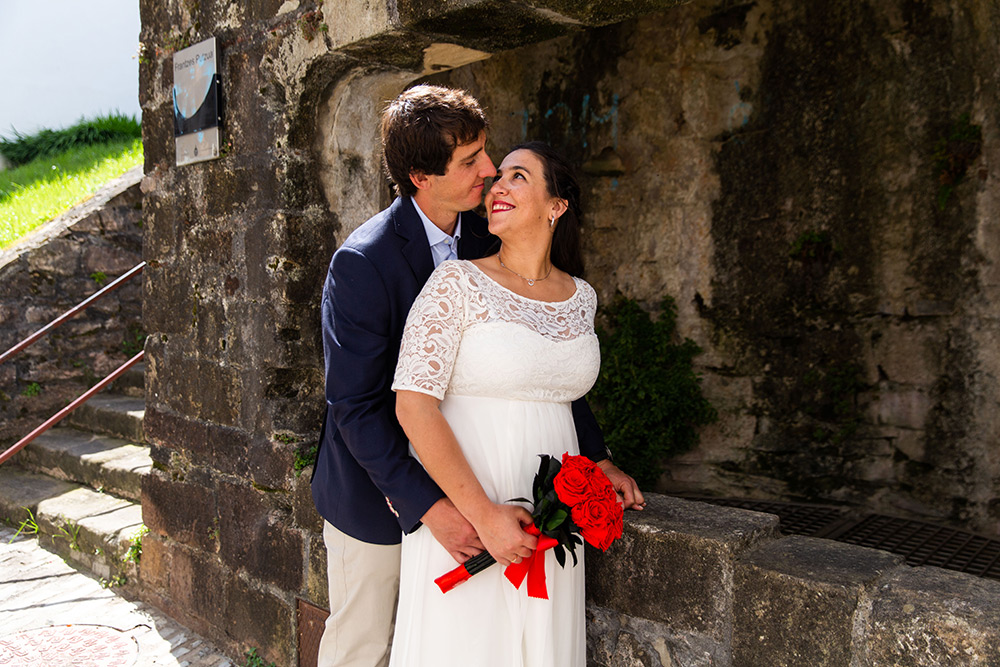 Where did you meet?

We are from a fishing village in the north of Spain, it's called Hondarribia. We met at a meal that his friends and mine made, where we sat facing each other.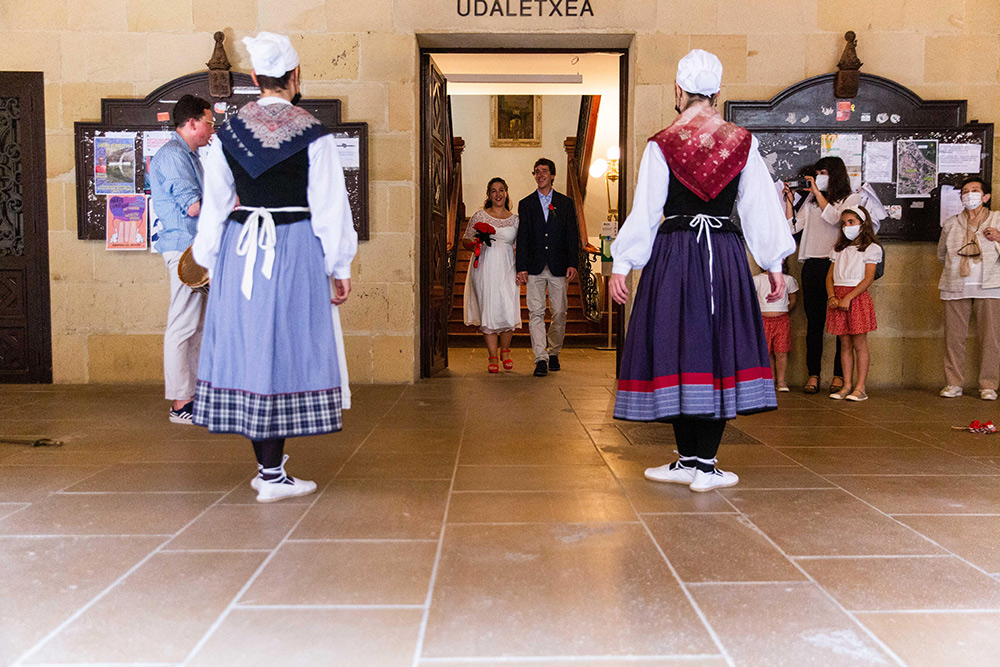 Where did you get married?

We got married in the town hall of our town Hondarrbia. It is located in the "old part" of the town, a very beautiful area that maintains the structure of history ...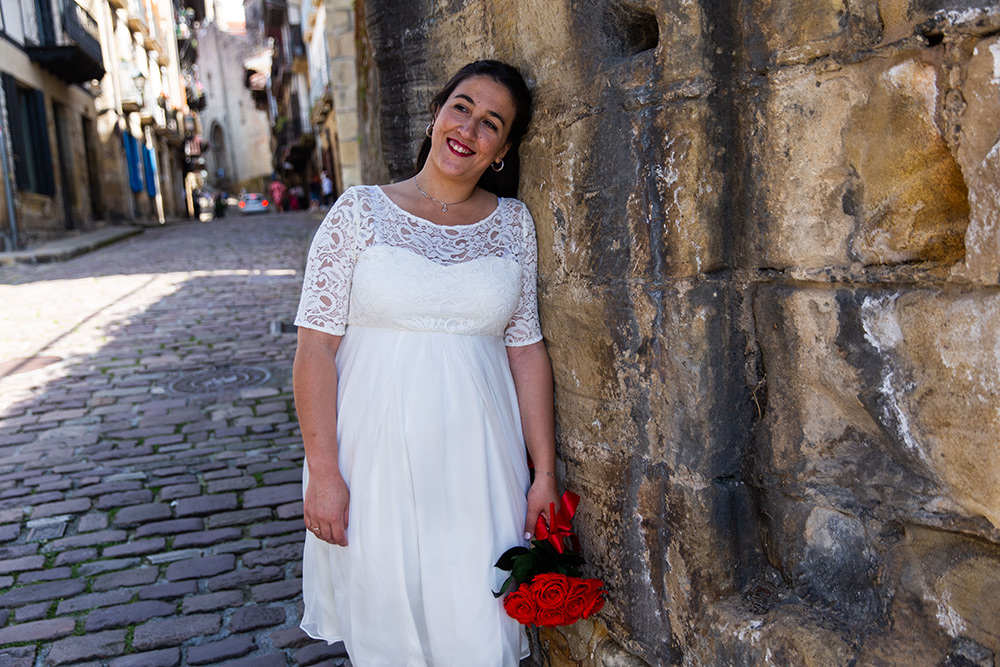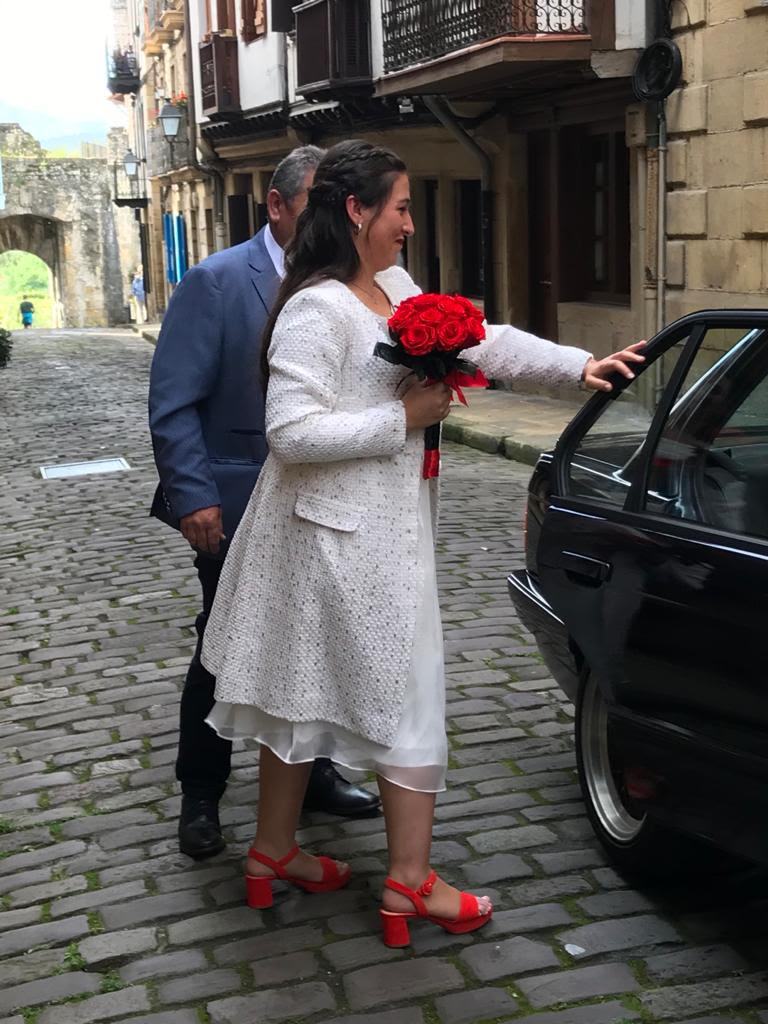 Tell us about the dress!

The dress fit me so well, I wanted it to be something super special since we have our baby on the way…. I saw that dress and fell in love with it. I knew it would look good on me and it did. A success!!! I also took a coat in case it was cold (here in the north you don't know when the sun or the rain comes out ...)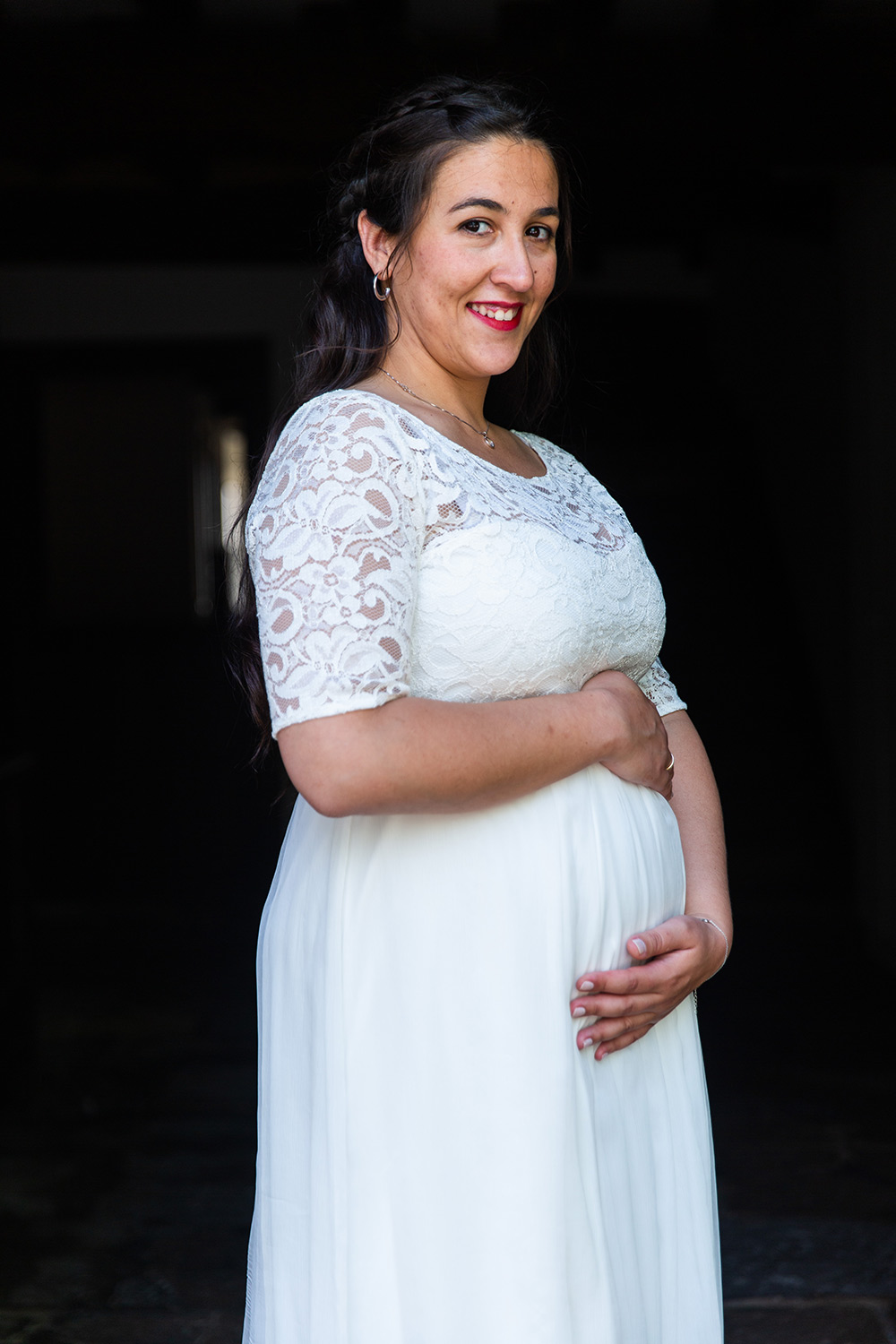 Any advice for other pregnant brides planning a wedding?

Enjoy your day with a lot of emotion and love. It truly is a unique day that will be remembered forever and even more so for those brides who have our baby at that moment in the belly. We can tell you that you were at your parents' wedding.



Photographer – The photograph is Marina Aguinagalde and the bouquet is from Zinnia in Irun. :)


Get Ainara's look:

Ainara's chose not one, but two pieces from Tiffany Rose! Ainara wore the Alaska dress in Ivory which combines a beautiful sweetheart lace bodice with a soft scoop neck and elbow-length sleeves. It has a luxurious 100% silk chiffon skirt that floats effortlessly to the knee and creates a gorgeous silhouette. It really is a dreamy wedding dress for the modern bride. Love the dress but didn't envisage having a short wedding dress? Why not take a look at our floor-sweeping Alaska gown. What's more, a bit like the English weather, Ainara needed a back-up cover up in case the weather shifted to be unfavourable, and that's where our Verity coat was just perfect! Our chic, collarless Verity coat exudes easy style. Tailored for the perfect fit with bust darts and pleated back panels, the Verity looks stylish whatever the occasion. And wow, how could we not mention the colour pop of red which Ainara chose to co-ordinate her flowers, lipstick and shoes..



Would you like to be a real bride featured on our blog? Contact customer services and they'll tell you how!



Tag us in your special day on social media:


Facebook and Instagram or Twitter


Or use #TiffanyRoseMaternity.

Categories: #real-brides,
« Previous: A Museum Wedding (Sep, 14th 2021)
» Next: A Chic London Wedding (Oct 12th, 2021)
About Tiffany Rose
Tiffany Rose is dedicated to giving you the chance to wear exciting, elegant, beautiful and well-made clothes during your pregnancy.
» More...
Blog Archive
Made in Britain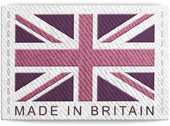 The Tiffany Rose Collection is Designed and Made in Britain
Read more...