Friday, April 16 2021
The Amy Neville Edit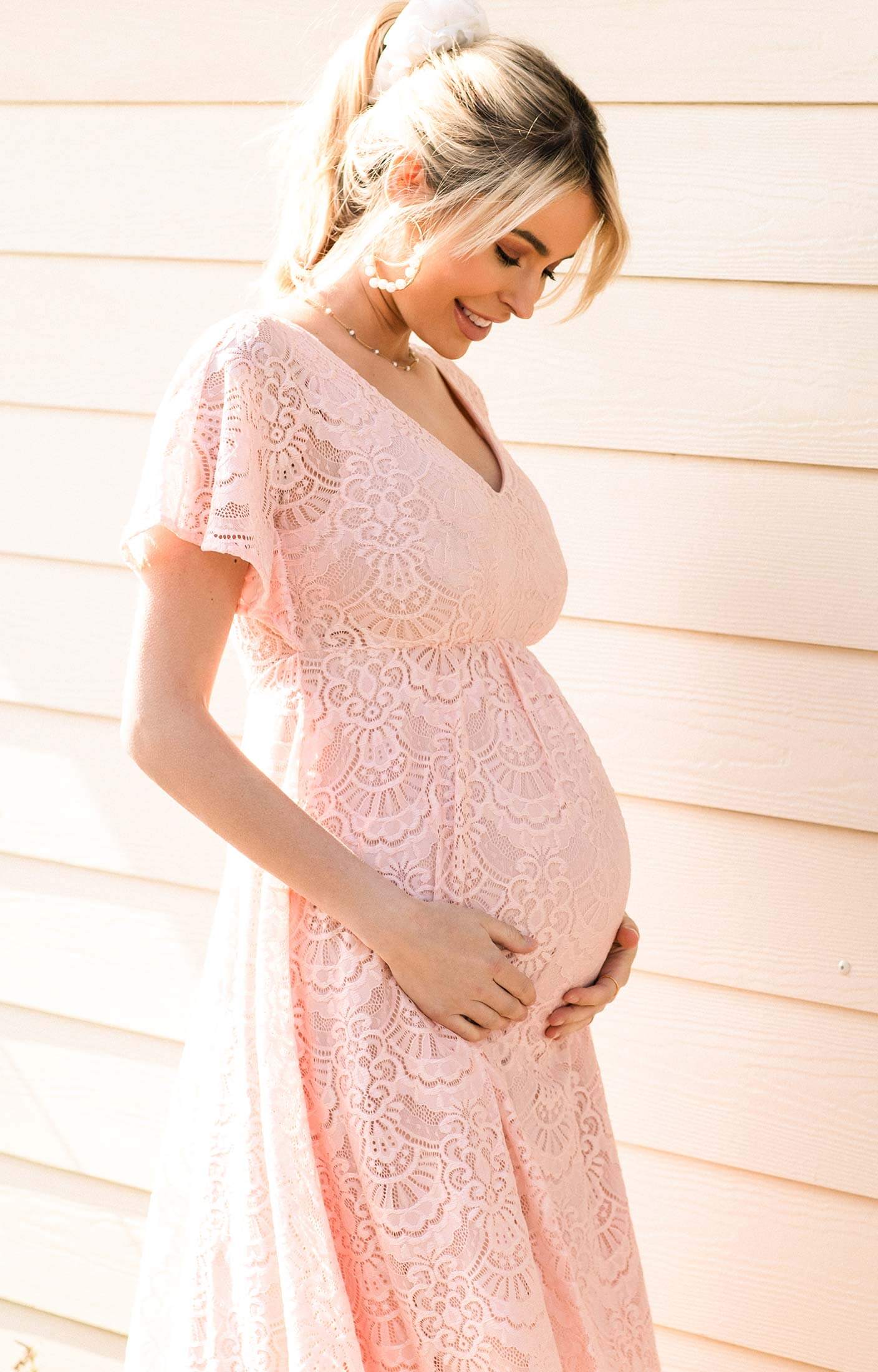 You may have noticed a new face scattered across our website in the past couple of weeks. Today we're excited to officially announce that we've been lucky enough to work with fashion model and influencer Amy Neville of Amy Nev Fashion Diaries . Amy, who was 6 months pregnant at the time of shooting, looked ever glamourous in several of our Spring/Summer styles. Here's a peek of what she shot and styled with the lovely Ruth Rose Photos in March on a glorious spring day near her Essex home.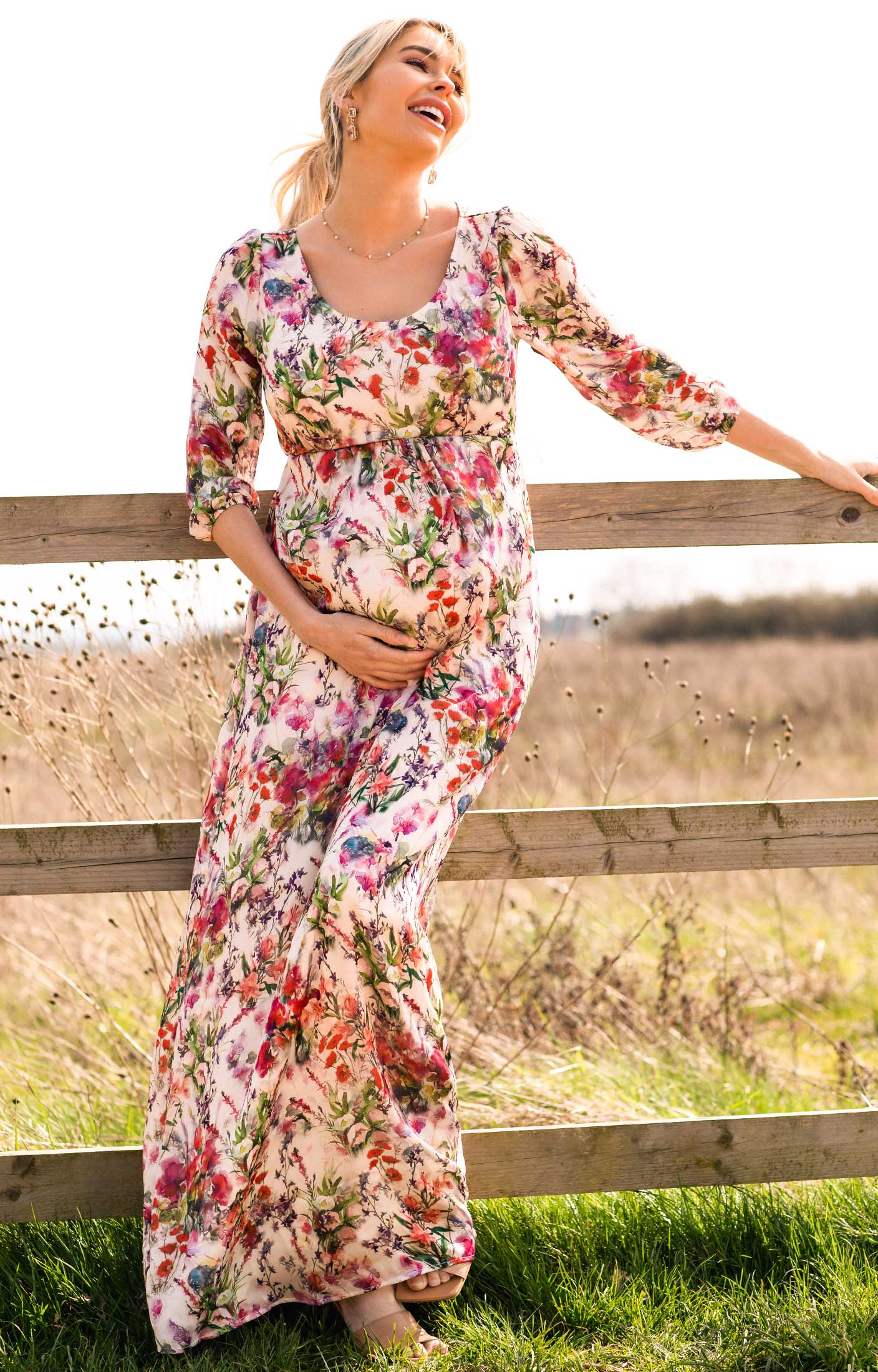 Wild and free

First up, Amy glowed in our Lucy Maxi Dress in our wildflower garden print. Floaty and feminine and designed with a light and elegant fabric, the Lucy dress offers a bohemian vibe suitable for every stage of your pregnancy. The watercolour floral design is bright but not too bold, sure to make you stand out for all the right reasons. What's more, this style is the perfect trans-seasonal addition to any wardrobe, the ¾ length sleeve offers slightly more coverage for those shorter spring days. Amy Neville styled hers with a tousled pony tail, mule heels, statement jewel earrings and a pearl and gold choker necklace.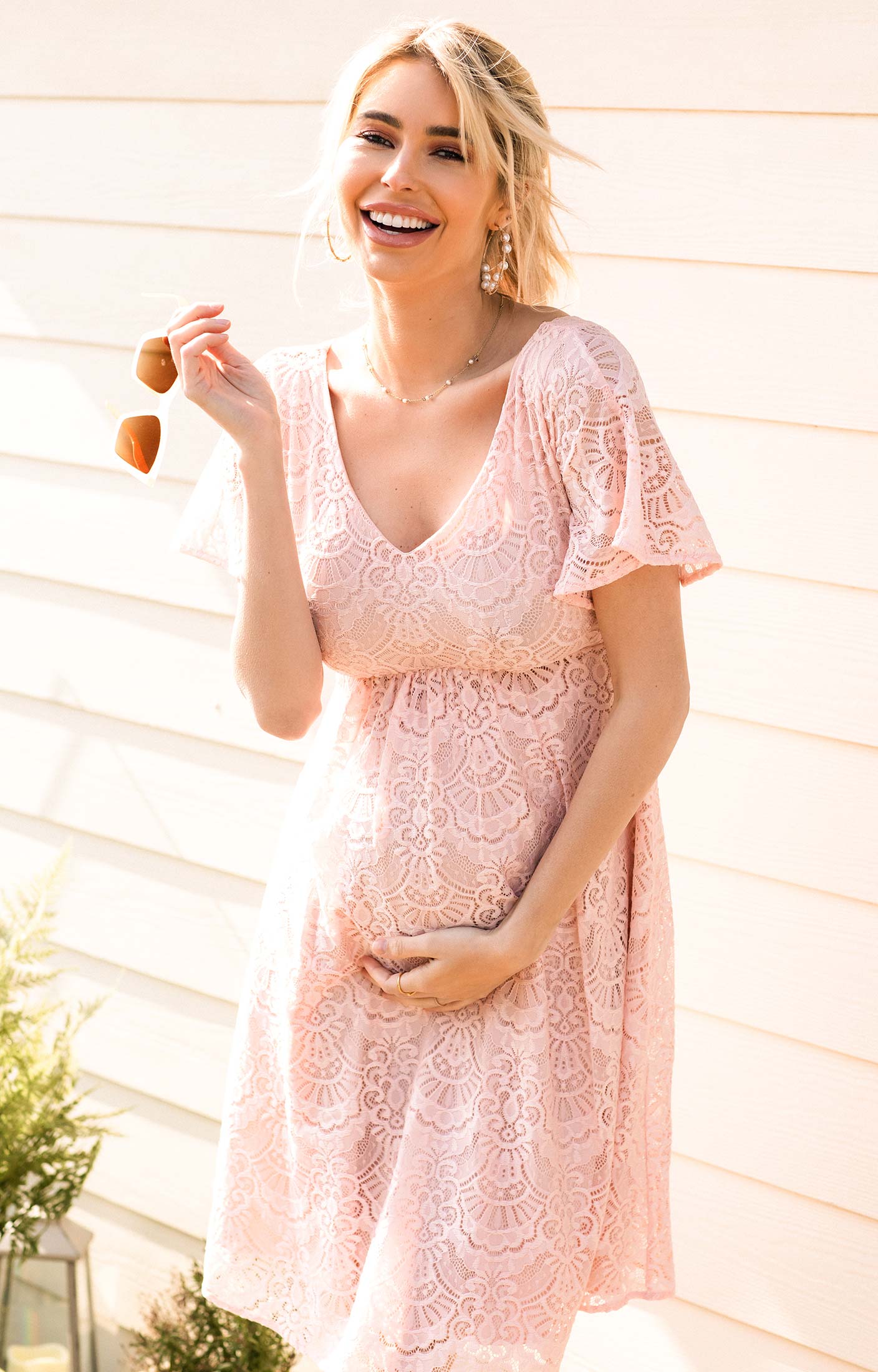 Pastel Pink perfection

Just when we thought we couldn't love the Edith Kimono in Seashell Pink anymore, Amy and Ruth knocked our socks off with these gorgeous shots! The shape of this dress features loose-fitting kimono sleeves a subtle v-neckline and neat empire line is complimented by our Made in Britain blissfully soft stretch floral lace. The lace detail paired with a simple white scrunchie, pearl and gold jewellery and statement sunglasses, Amy is certainly ready to welcome her baby girl in with style!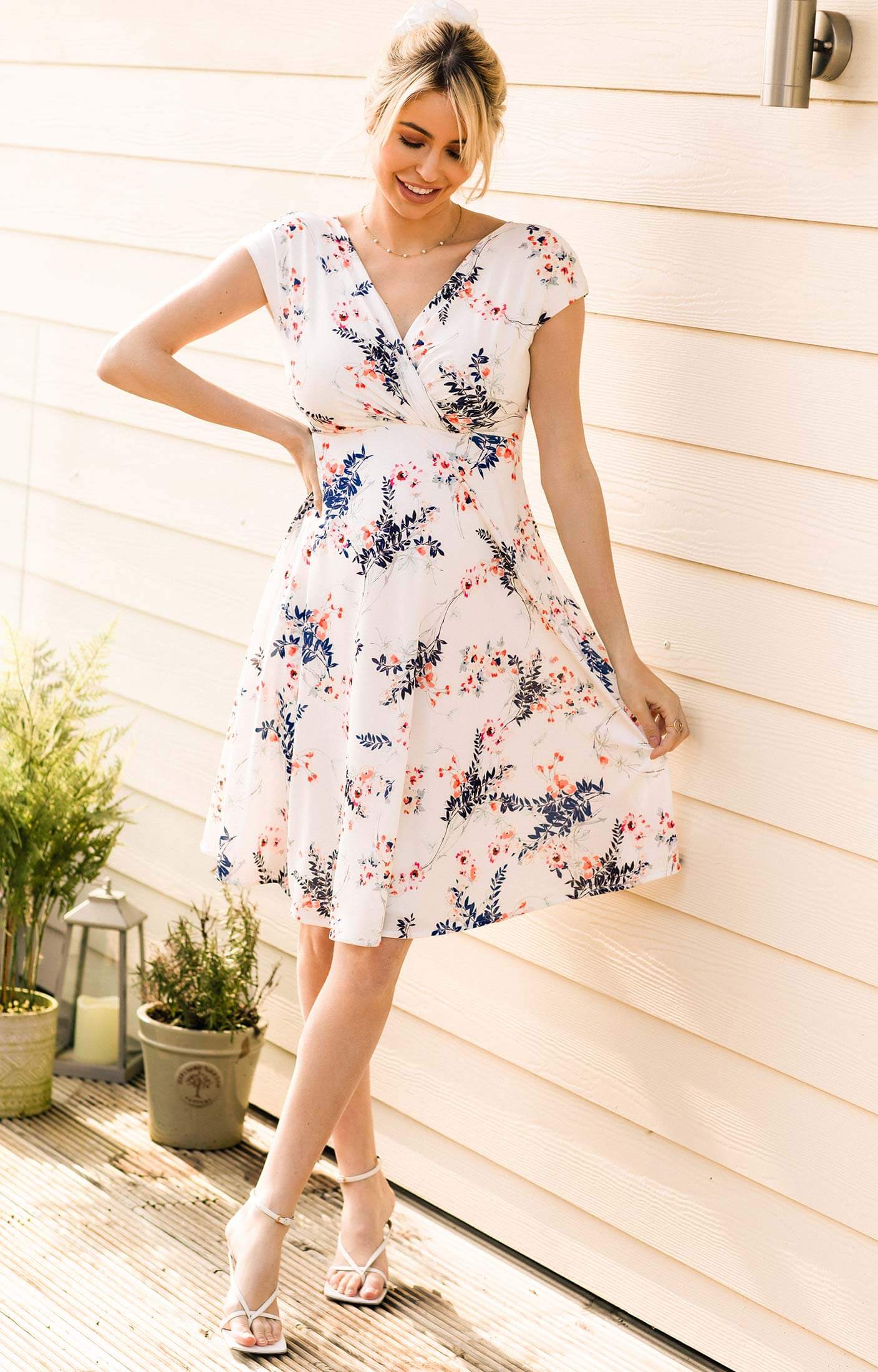 Pink or Blue? Have both…

It's suddenly dawned on us that the Alessandra dress in Japanese Garden might just be the perfect outfit for a gender reveal! The peachy pink and midnight blue will complement whatever the outcome of the reveal, and what's more, you can accentuate your baby boy or girl by adding a sash once you've found out. Amy styled the dress with show-stopping white strappy stilettos and a perfectly messy ponytail.



Other dresses that Amy styled we will be teasing through in the next couple of weeks so keep an eye out. What's your favourite of Amy's favourite Spring/Summer maternity dresses, we'd love to know? Have you got a little bit more inspiration on how to make the most of your Tiffany Rose dress? Be sure to let us know on Facebook and Instagram or get in touch with our customer support team.



Follow Amy and her pregnancy progress via her Instagram, blog or YouTube channel – we can't wait to see Amy blossom even further and we wish her all the best in her final trimester of her pregnancy and beyond!



Love the photos? We've been working with the extremely talented Ruth Rose London for a little while now so we'd love you to support her too – check out her Instagram or get in touch via her website.



Need help with sizing? Check out our helpful guide . Not sure which style is best for you? Our personal stylists in customer service are always on hand to help. Get in touch now.


Categories: #collections, #your-style, #celebrity-style, #spring, #summer,
« Previous: An Intimate Affair (Mar, 29th 2021)
» Next: Top Teas for Pregnancy (Apr 19th, 2021)
About Tiffany Rose
Tiffany Rose is dedicated to giving you the chance to wear exciting, elegant, beautiful and well-made clothes during your pregnancy.
» More...
Blog Archive
Made in Britain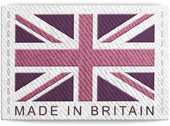 The Tiffany Rose Collection is Designed and Made in Britain
Read more...