Sunday, April 21 2013
Tiffany Rose wins Queen's Award for Enterprise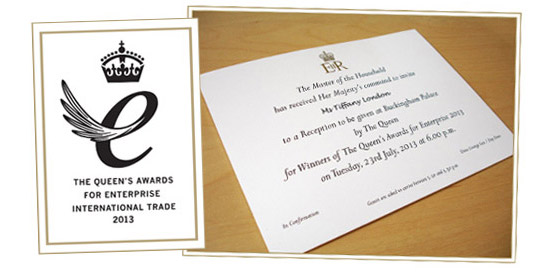 We are THRILLED to announce that Tiffany Rose has been named as the winner of a Queen's Award for Enterprise 2013, in recognition of outstanding international sales of our British designed and manufactured special occasion maternity wear brand.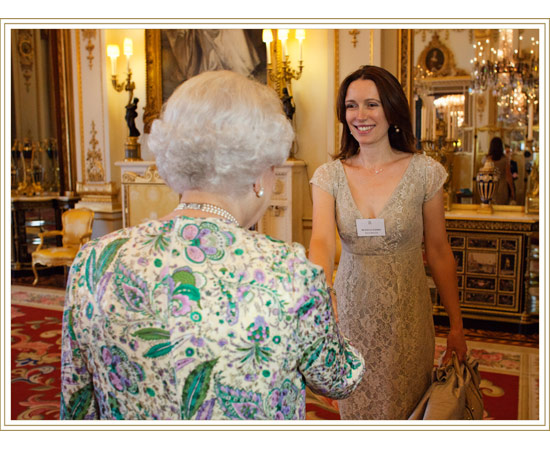 The Queen's Awards for Enterprise are the most prestigious accolades for businesses and individuals in the United Kingdom. The winners are selected on the recommendation of the British Prime Minister and announced each year on 21st April, Her Majesty The Queen's birthday.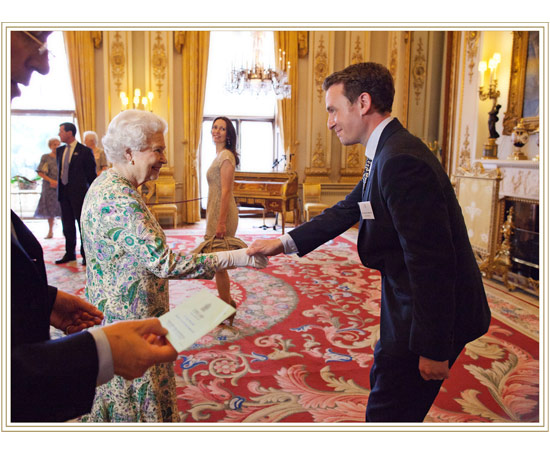 Maternity wear label Tiffany Rose was founded by Tiffany London in 2003 and in ten years has grown from an idea sketched out on a kitchen table to a multi-million pound business employing 15 staff with customers in over 80 countries worldwide.
With a range encompassing special occasion, evening wear and maternity bridal wear, every piece in the Tiffany Rose collection is designed and manufactured in Britain.
Tiffany London, Founder and Creative Director at Tiffany Rose said:
"Given our 100% commitment to quality manufacturing in Britain it's a huge honour for us to receive this award from Her Majesty the Queen.

There is no higher support we could wish for and we could not be more thrilled with what we have achieved to date, or more excited about the opportunities for future growth - both at home in the UK and in our thriving international markets."
« Previous: Royal maternity style on show (Mar, 11th 2013)
» Next: Sparkling in Twilight (Apr 26th, 2013)
About Tiffany Rose
Tiffany Rose is dedicated to giving you the chance to wear exciting, elegant, beautiful and well-made clothes during your pregnancy.
» More...
Blog Archive
Made in Britain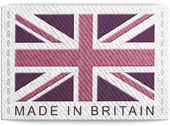 The Tiffany Rose Collection is Designed and Made in Britain
Read more...
Our Favourite Blogs
I loved my wedding dress!!! It arrived quickly and fit like a glove on my wedding day. I received so many lovely compliments and I felt great in it, especially being 7 months pregnant. I strongly recommend you to any pregnant brides-to-be out there.
I could not be happier with the service i got from Tiffany Rose! The delivery was fast, the customer service was amazing and the dress was exquisite and flattering! Thank you again!
My daughter had to replace her wedding dress and not only was your service fast and efficient, the dress she chose is simply beautiful and she looked lovely on her wedding day.
Beställde Amelia (lång) och är mycket nöjd. Jag är 1,68 cm lång och längden var perfekt, utseendet motsvarade bilden och den har mycket stretch så magen får med lätthet plats. Har normalt stl 40 på klänningar, beställde stl 40/42 och den passade fint.
I can't believe my luck. Found this website and ordered the most gorgeous and comfortable dress for my wedding day. Getting pregnant was a lovely yet very unexpected surprise and while planning a wedding, your thought automatically goes to the dress! I ordered under my fiancé's name, so thank god he didn't see it!! But I couldn't be happier with Tiffany rose. My order was processed immediately, shipped incredibly quickly, fit like a glove while giving me comfort room for my growing belly and made me look and feel gorgeous. I'm one happy bride and mommy to be! - Kassy Sonneborn
The dress arrived quickly and looks very nice. It is very comformtable and will fit me fine even though I will be 8 months pregnant at the time I have to wear it.
The dress was beautiful and for perfect.
We ordered one dress which didn't suit, so ordered another which was perfect customer service was very good overall a very good service
I ordered a maternity wedding dress for my daughter who is to be married March 2017. I was impressed with not only the gown purchased but also the expediency in which it arrived. Having it come from the UK to Qld - Australia, I was worried that it would take weeks even though I paid for fast delivery, but to our delight - it was here within a week. Thanks so much, I would highly recommend this site to all and the dress is absolutley gorgeous :)
follow us...
Sign up to our newsletter for our latest news