Interviews
Tuesday, 8th December 2015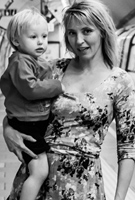 on mindfulness & her lastest DVD
Wednesday, 9th September 2015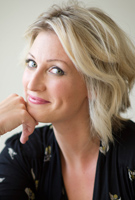 Our Exclusive Interview
Saturday, 11th August 2012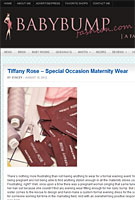 BabyBumpFashion.com recently flew out to see our new A/W collection and to spend some time with us at Tiffany Rose HQ - read the feature on their blog.
About Tiffany Rose
Tiffany Rose is dedicated to giving you the chance to wear exciting, elegant, beautiful and well-made clothes during your pregnancy.
» More...
Blog Archive
Made in Britain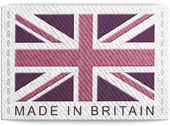 The Tiffany Rose Collection is Designed and Made in Britain
Read more...
Our Favourite Blogs
Robe en dentelle de très belle qualité.J'ai eu que des compliments sur la robe. Livraison très rapide Site sérieux Aucunes retouches nécessaire.
Très contente parfait en taille et en livraison merci
I found it so hard to decide on a wedding dress when 28 weeks pregnant. Having changed my mind 4 times throughout the run up to my wedding, Tiffany Rose managed to send me each dress quickly and with no hassle. I was absolutely thrilled with my final choice and received loads of compliments. Would highly recommend!
Dress arrived quickly and was beautifully packaged. This was a good quality feeding dress. I wore it to two weddings. It was easy to nurse with ease, although I would recommend using an extra scarf for nursing or you do feel rather exposed in this. I fed through two ceremonies and was able to gain quick and easy access so did not disrupt the services. The dress washes really well and would be suitable in the future as a non-maternity/nursing dress; other people wouldn't be able to tell the difference. I would recommend Tiffany Rose to other people.
I received my gorgeous Tiffany Rose Dress 👗 beautifully packaged and presented. The dress Hawaiian Rose 🌹 fitted perfecty, I am apple shape (menopausal weight) and not pregnant and it fitted beautifully. I was attending a wedding in Portugal and I felt a million dollars! Worth every single penny, I love it and I'm sure it will come out the wardrobe for summer night parties 🎉 ❤ Happy happy happy. Thank you so much. Margaret.
Lovely dress and feels so comfortable to wear.
Very good service, fast delivery of good quality dresses.
Perfect fit dress. The product description was accurate.
follow us...
Sign up to our newsletter for our latest news