Thursday, August 03 2017
Nursing in Style

Celebrate World Breastfeeding Week in style with Tiffany Rose!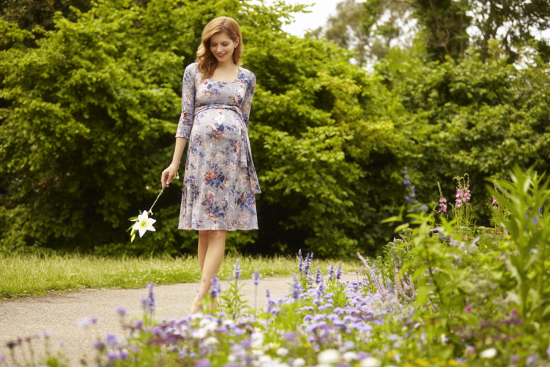 Naomi Nursing Dress in Vintage Bloom
It can be tricky to know what to wear postpartum. Nursing tops are easy to find but it can be harder when choosing a postpartum outfit suitable for a special occasion. That's where Tiffany Rose Maternity comes to the rescue! Impeccably stylish, delightfully discreet, our maternity nursing wear is floaty and feminine as well as functional for fuss-free breastfeeding.
The Naomi Dress
When looking for those perfect postpartum dresses, choose a baby-friendly nursing dress that offers easy access and the chance to nurse discreetly and comfortably. The perfect choice for new mums, the Naomi Nursing Dress is available in 4 gorgeous colourways and is easy to dress up or down for all occasions.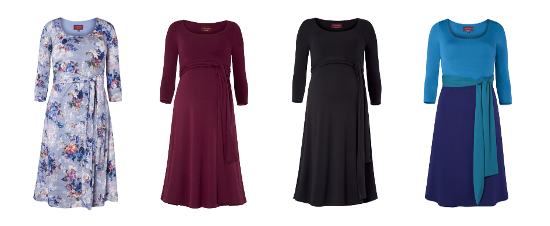 - Vintage Bloom - Mulberry - Black - Biscay Blue -
The April Dress
Looking for something a little more special? With thoughtful integrated feeding panels and hidden access, our April lace nursing dress is every breastfeeding mum's dream. The solution to a practical yet refined party piece with demure details sure to turn heads.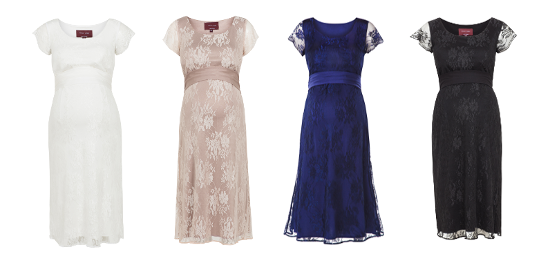 - Ivory - Blush - Arabian Nights - Black -
In our April, you'll feel confident and stylish when breastfeeding with the unique wrap around belt. It's as easy as 1, 2, 3!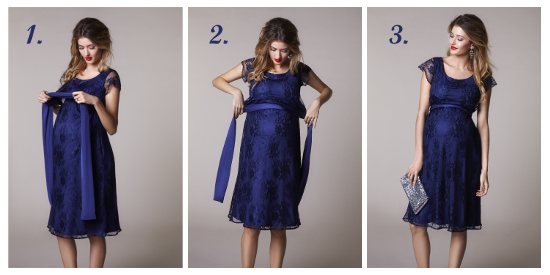 .
The Wedding Dress
Bride-to-be and nursing? The logistics of nursing needn't be a worry on your wedding day; our April Dresses has been cleverly designed to combine glamour and practicality perfectly. Once untied, the wrap access provides discreet coverage for nursing on your big day.
Get the Look
Take style inspiration from bloggers Tess Montgomery and Diary of a Fit Mommy, who both look incredible in our nursing dresses.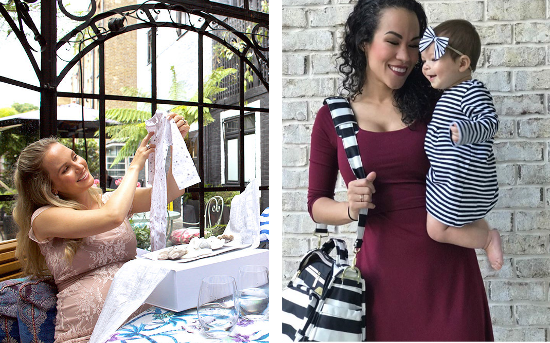 Discover our Nursing Collection, here.
Categories: Your-Style, celebrity-style, Collections, breastfeeding, nursing,
« Previous: Julia Stiles wears Tiffany Rose (Aug, 2nd 2017)
» Next: Introducing NEW Bridal! (Aug 16th, 2017)
About Tiffany Rose
Tiffany Rose is dedicated to giving you the chance to wear exciting, elegant, beautiful and well-made clothes during your pregnancy.
» More...
Blog Archive
Categories
Made in Britain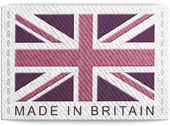 The Tiffany Rose Collection is Designed and Made in Britain
Read more...
Our Favourite Blogs
Amazing service, beautiful packaging that really made the whole purchase feel special, and the dress itself is gorgeous! Worth every penny. Thank you!
Really delighted with the dress I bought and also with the returns procedure for the dress I returned it was very efficient. The courier collected from my door and as a new first time mum this was a massive help.
The dress was a perfect fit, comfortable and versatile and perfect for a family wedding. I received lots of compliments and would definitely recommend this dress based on quality, cost and style.
The Anastasia dress (short) is beautiful and comfortable. It flows perfectly. I love it. I also purchased the charcoal sash. The color is nice but the decorative piece in the front is cheaply made. It looks like a seamstress first project. Not worth the money paid for it.
Envío rápido, la tela es perfecta, se corresponde con las fotografías
Bought for my Daughter. She looked beautiful in her Tiffany dress. Thoroughly recommended
Effortless ordering system, beautiful range of dresses for wedding/evening wear for pregnant women. Very reasonably priced and quick delivery system. Delighted with what I purchased!
Effortless ordering system, beautiful range of dresses for wedding/evening wear for pregnant women. Very reasonably priced and quick delivery system. Delighted with what I purchased!
We decided to go ahead with our Wedding earlier then expected, as I preferred to get married pregnant and not 4 weeks after I had had my baby (which was the original wedding date). I searched the internet for elegant and suitable wedding dresses (I'll be 7 months pregnant getting married) as from Ireland the options are somewhat limited and I kept coming back to Tiffany Rose as the dresses on offer were elegant, and very well priced. I ordered a dress (Alessandra Dress Short (Ivory), it arrived less then a week later (to Ireland) and it was beautiful. I also ordered a vintage (sparkly!) sash (Ivory) to go with it, also beautiful. The dress is beautifully made, and really looked and fitted well. However, I decided to order a second dress from Tiffany Rose that caught my eye, just to see (first was shorter, second order was long, (Liberty Wedding Gown (Ivory), and the second dress again arrived quickly and was also beautiful. I decided to go with the 2nd order, it looked even better and matched the vintage sash perfectly. I have returned the shorter style for a refund, but only as I fell in love with the second dress! Dealing with Tiffany Rose was effortless, and I am delighted with what I have ordered. Although I'm 7 months pregnant, the dress is really elegant and looks stunning on. Delighted with the service, would recommend them to anyone looking to buy beautifully made, and reasonably priced maternity wear, for either evening or wedding wear. Thanks Tiffany Rose!
The quality is great and the delivery is very fast. The dress looks exactly the same as on the photos. Very nice and good service on answering emails.
I loved the dress, it was so comfortable and nice for the weather in summer !!!!
Super quick delivery. Good size chart. Good value for money. Overall most satisfied with my wedding dress!
Excellent print service, dress was wrapped perfectly. Good quality dress.
Fabulous dress, comfortable yet elegant!
There was a large array of dresses and styles to choose from. I ordered the same dress in two different sizes. The parcel came very quickly, they were unable to deliver first time but Tiffany Rose contacted me straight away so I was aware of this and the parcel was successful re-delivered the following day. The quality of the dress and sash was beautiful and of high standard, and they made it very easy to return the second dress. I received email confirmation as soon as they had received the dress and a refund was instantly made. I am very happy with my purchase of the customer service and I would highly recommend Tiffany Rose.
Dress arrived in a couple of days which was great. Best thing was its amazing and my daughter loves it. It literally has saved the day !!
The website was easy to use. The quality of the dresses was fantastic and they arrived swiftly and packaged well. The one we chose not to keep was easy to return and I had a text to tell me the money was back on my card within half an hour of Tiffany Rose receiving the dress back.
Really lovely dress. Fitted well, lovely cut. Delivered quickly in a lovely box and nice that it was made in Britain.
Could not have asked for a better customer service! Probably one of the best I had ever dealt with! On top of that the dresses are simply stunning and affordable! 10 STARS!
Je suis tombée en fouillant sur le net sur cette superbe robe qui m'a été livrée en temps et en heure. Ma robe et moi on a eu beaucoup de succès et de compliments. J'ai pris ma taille d'avant la grossesse et elle m'allait comme un gant.
Ich war sehr lange auf der Suche nach einem richtig schönen festlichen Umstandskleid und war bereits sehr verzweifelt. Die bestellten Kleider von Tiffany Rose waren allesamt super angenehm zu tragen und die Auswahl fiel echt schwer. Preis-Leistungs-Verhältnis ist definitiv angemessen. Nichts zwickt, die Verarbeitung ist top. Einziger Nachteil: das Porto für die Rücksendung muss man selbst bezahlen.
follow us...
Sign up to our newsletter for our latest news