Tuesday, July 11 2017
Tiffany Rose at Wimbledon

Good Morning Britain's Laura Tobin looked gorgeous and glowing in two Tiffany Rose Maternity dresses while presenting live from the Wimbledon Tennis Championships this week.
Laura, who is expecting her first child with Dean Brown and announced her pregnancy live on ITV in May earlier this year, looked radiant in our Tilly Shift Dress in Inky Tropics on Saturday, as temperatures hit 30°C at Centre Court.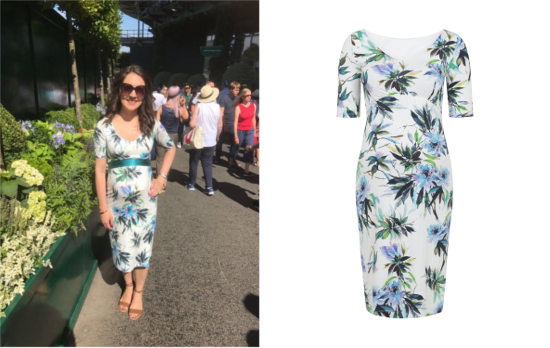 Shop the Tilly Dress in Inky Tropics
On Tuesday, as the clouds descended on the masses of tennis fans queuing overnight to gain coveted Centre Court tickets, Laura was on hand with 'I queued in the rain at Wimbledon' stickers and looked fabulous in our new Tilly Dress in Navy stripe which she teamed with a chic Wimbledon-white tailored jacket.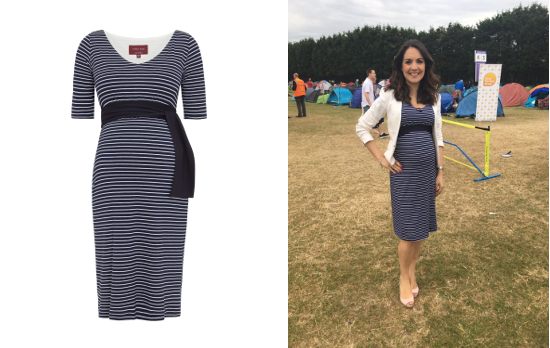 Tilly Dress in Navy Stripe - Coming Soon!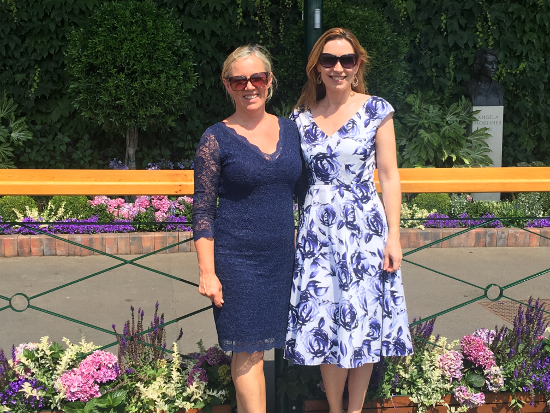 Tiffany Rose founder, Tiffany London, caught up with Make it British's Kate Hills during their weekly Facebook Live to chat all thing Made in Britain.
Both ladies were Wimbledon ready in our sister-brand Alie Street, with Kate wearing a bespoke Anya Dress and Tiffany in our new Fleur Dress in Ink Blue – the fresh blue and white floral print and beautifully swishy full skirt perfect for a hot summer's day at Wimbledon.
Categories: Collections, News, Your-Style, celebrity-style,
« Previous: Royal Ascot Maternity Style (Jul, 5th 2017)
About Tiffany Rose
Tiffany Rose is dedicated to giving you the chance to wear exciting, elegant, beautiful and well-made clothes during your pregnancy.
» More...
Blog Archive
Made in Britain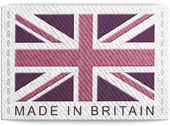 The Tiffany Rose Collection is Designed and Made in Britain
Read more...
Our Favourite Blogs
I found the perfect party dress for a wedding to show off my 15 weeks' belly:)
Quick delivery and a beautiful dress.
I was very happy and received lots of compliments on the dress. I wore it to a family wedding and I felt fantastic. Very soft and it hugged all the right places.
The quality of the dresses are amazing (I have two so far) .. perfect fit for both.. the dresses arrived in less than a week both times (I'm in New Zealand) couldn't be happier.
The dress was beautiful. I ordered in my pre-pregnancy size and I was 7 months pregnant at my wedding. The only thing was that the dress was very tight around the chest. Around the belly and hips there was still lots of space. The delivery was quick and easy. Overall very good value for money. I would absolutely recommend to other expecting moms who are getting married.
Hello, I just wanted to thank you so much for the beautiful dress. I can't believe how quickly it arrived here in the Netherlands and how beautifully packaged it was. I will certainly be recommending you to friends, colleagues and family, as I am so impressed by the excellent quality of both your products and customer service. Thank you!
I wore this dress to a 70s themed party. It was the perfect outfit to feed my newborn, dress the theme and look stylish.
My dress is simply gorgeous! And comfortable too! Thank you for making my look and FEEL beautiful when, sometimes 8 months pregnant in the summer, that isn't always the case. :)
I ordered the Chloe Lace Gown for my wedding dress. I'm 5'2 and my pre-pregnancy size was a 6 and at the time of ordering my bust size showed I should order an 8 but my wedding was in 12 weeks so I thought I should order a 10! Well thankfully the Sales Team was AMAZINGLY helpful and quick to respond. They asked for specific measurements and I confidently ordered a 10 on Tuesday and my dress arrived on Friday! Upon arrival the dress was a bit big, but now that it's 6 weeks until my wedding day it's starting to fit perfectly! The material is breathable and the dress is very comfortable. Having to wear/find a maternity dress was my biggest concern for our wedding day but now I'm looking forward to it! I will definitely order again from Tiffany Rose.
Loved the dress, fit perfectly besides having to get the length hemmed.
Beautiful dress, the quality of the dress, the packaging and all the details is fantastic. I contacted Customers Services to ask for a change of size and they were great and very helpful too. Couldn't be happier with my purchase. Thanks!
I bought a nice dress which looked really good on me. Shipping was quick amd returning the other dress which was too big was not problematic as well.
Very good quality dress, beautifully packaged and delivered quickly.
I found a model I like in Pinterest from there a website, tried luck- ordered it and got in few days. I can not believe that everything went so smoothly, without any interuptions or etc. Let's see what the reaction to dress will during the wedding day... Waiting impatiently :)
The dress was beautiful and everyone was extremely complementary about it. I was 37 weeks pregnant at my brothers wedding and despite feeling huge at the time the dress was so comfortable and flattering. The delivery was very quick and the customer service even better.
I ordered a dress in two sizes and had them in Germany within four days. I sent the one back that was too big and got the refund quickly and correctly. No fuss, great service and a lovely dress that made me feel pretty eventhough I was big and bulky! Fully recommended!
Beautiful dress; wore it to a wedding and received several compliments. Reasonably priced and fast delivery service.
Super flexible and kind service. Great quality of the dresses, I'm very happy!
Quick delivery and beautifully packaged, I bought two dresses which were perfect for a summer wedding weekend and after a long time searching and fretting! Would definitely recommend.
Excellent support from customer support! And very pleased with the dress I bought!
I ordered 6 dresses since we do not have a store in CA. The return was easy. The material of all the dresses I tried was flattering. Tiffany Rose was the only place I could find a reasonable maternity wedding Dress. I loved my dress and would recommend this company to anyone in the need of a beautiful flattering maternity dress.
follow us...
Sign up to our newsletter for our latest news