Sunday, April 21 2013
Tiffany Rose wins Queen's Award for Enterprise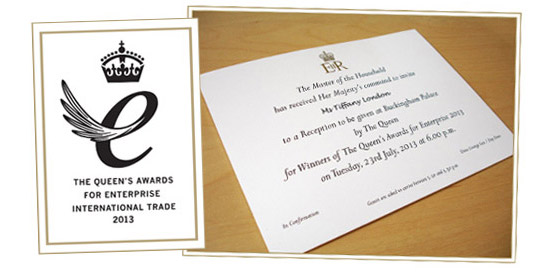 We are THRILLED to announce that Tiffany Rose has been named as the winner of a Queen's Award for Enterprise 2013, in recognition of outstanding international sales of our British designed and manufactured special occasion maternity wear brand.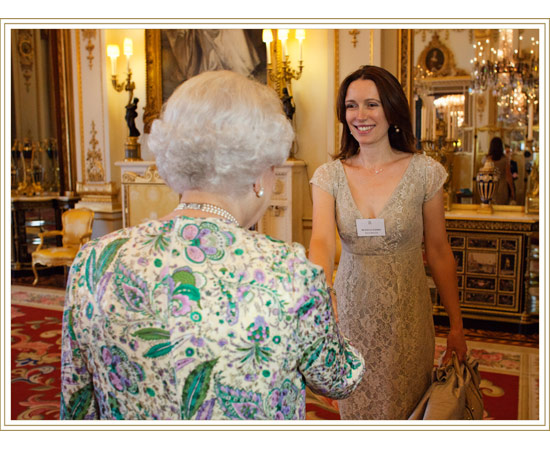 The Queen's Awards for Enterprise are the most prestigious accolades for businesses and individuals in the United Kingdom. The winners are selected on the recommendation of the British Prime Minister and announced each year on 21st April, Her Majesty The Queen's birthday.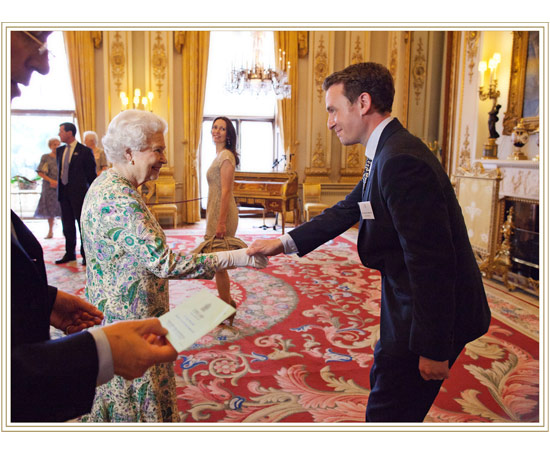 Maternity wear label Tiffany Rose was founded by Tiffany London in 2003 and in ten years has grown from an idea sketched out on a kitchen table to a multi-million pound business employing 15 staff with customers in over 80 countries worldwide.
With a range encompassing special occasion, evening wear and maternity bridal wear, every piece in the Tiffany Rose collection is designed and manufactured in Britain.
Tiffany London, Founder and Creative Director at Tiffany Rose said:
"Given our 100% commitment to quality manufacturing in Britain it's a huge honour for us to receive this award from Her Majesty the Queen.

There is no higher support we could wish for and we could not be more thrilled with what we have achieved to date, or more excited about the opportunities for future growth - both at home in the UK and in our thriving international markets."
« Previous: Royal maternity style on show (Mar, 11th 2013)
» Next: Sparkling in Twilight (Apr 26th, 2013)
About Tiffany Rose
Tiffany Rose is dedicated to giving you the chance to wear exciting, elegant, beautiful and well-made clothes during your pregnancy.
» More...
Blog Archive
Made in Britain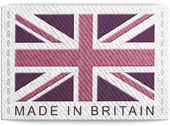 The Tiffany Rose Collection is Designed and Made in Britain.
Read more...
Our Favourite Blogs
Prompt delivery and wonderful customer service. The dress is beautiful and I feel very comfortable in it.
Tiffany Rose were amazing and reliable. I ordered the Anastasia wedding gown with them which arrived within two days. Unfortunately, the gown was short for me given that I am very tall. When I contacted them, they were very helpful. After giving them my measurements, they sent me a custom made new dress via DHL so that I could have it for my wedding day. It fitted perfectly well and it was very comfortable. Everyone in the wedding loved the dress! Thank you very much for being so helpful. I would definitely recommend them.
Beautiful Clothes and Wonderful, Professional Service provided. Packaged and Posted really carefully. My Favourite Designer. Thank You.
The dress I had for my wedding dress was beautiful. I was really happy with how comfortable it was. The only minor issue I had with the dress was the length. It was about 2 inches to long with me wearing a kitten heel. I am approx 5 ft.5 in. Obviously, due to the detailing of the hem it would have ruined the dress if I had alterations done to it. Maybe a range for petite, regular and tall would work provide more choice.
It fits perfectly and very comfortable
The quality and fit of the dress was fantastic. Highly recommend this company for a maternity dress.
Livraison rapide Produit de qualité Belle matière Vraiment ravie
Very prompt delivery and well made garment
The delivery was amazing. I was impressed at how quick the product came and the packaging was elegant and perfect. The dress arrived unwrinkled. Extremely happy with the product and it's packaging.
Ich habe im 9. Monat geheiratet, und habe so viele Komplimente für das Kleid bekommen. Dass es überhaupt so schöne Hochzeitskleider für Schwangere gibt ist der Wahnsinn. Ich hatte ein langes Julia Kleid. War sehr sehr schön :)
follow us...
Sign up to our newsletter for our latest news