Monday, March 11 2013
Royal maternity style on show
At Tiffany Rose, we're huge fans of great British design and couture, especially when it comes to classic maternity style. So, we were delighted to hear that Princess Diana's designer, David Sassoon is sharing the original sketch book ideas that he and Diana compiled for her maternity wardrobe, while she was pregnant with the Duke of Cambridge.
Diana proved how feminine style works into pregnancy and beyond and always had an input into her designer's ideas for her maternity wear. Many of the designs on display as part of The Glamour of Belville Sassoon Exhibition feature her own handwriting, tweaking the drawings uniquely designed for her by David Sassoon.
From her evening maternity dress named the Fairy Princess Dress (Photo: Tim Graham/The Glamour of Bellville Sassoon by David Sassoon and Sinty Stemp) to a chiffon empire line maternity dress she wore while pregnant with Harry; these romantic designs are wonderfully inspiring and we're really looking forward to popping along to Bermondsey Street to take a look.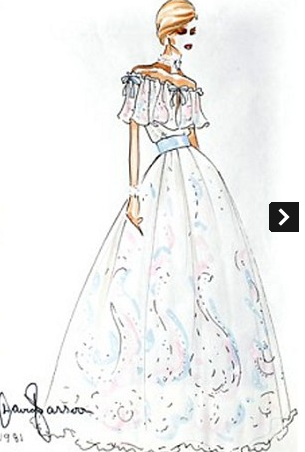 Categories: celebrity-style,
« Previous: How to be a Yummy Mummy (Feb, 5th 2013)
» Next: Tiffany Rose wins Queen's Award for Enterprise (Apr 21st, 2013)
About Tiffany Rose
Tiffany Rose is dedicated to giving you the chance to wear exciting, elegant, beautiful and well-made clothes during your pregnancy.
» More...
Blog Archive
Categories
Made in Britain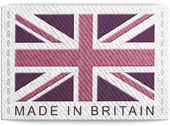 The Tiffany Rose Collection is Designed and Made in Britain
Read more...
Our Favourite Blogs
Fast delevery and fitted well
Fantastic dress, i will be so happy on my weddingday with my big babybelly and i love the service!
Fantastic quality I was very worry to book or not but all was perfect.
ma robe de mariée était très belle, pas déçue du tout de l'avoir commandé, j'ai eu des beaux compliments de tous les invités
Very nice models, realistic sizes, top client service!!
My dress fits perfectly. it is wonderful. I love it
The whole order/return process went so smoothly. I ordered a size too small and had to return and replace with the next size up. The process was painless. I have received so many complements on the dress. I am actually not pregnant, I am a post-menopausal woman with a very thick waist. The dress was so comfortable and flattering.
The delivery time was so quick!!!! I bought a maternity dress for my wedding from them to mail to Australia, and I got my beautiful dress only in one week. And I have to change the size coz it's too small, and I was so worry if they can mail back on time for the wedding. But the amazing thing was they exchanged the size in 1 and half weeks. They respond so quick and the service is awesome!!!!
Amazing customer service. Couldn't recommend highly enough.
The dress that I ordered came very quickly, and is really pretty! It's not quite what I had expected, as the photos online made it look like the top was a satin finish, and in fact it's a paler jersey, but it is a really lovely shape and makes me feel great wearing it. This will sound picky, but I find it difficult to know how to hang it up! It doesn't have ribbons to loop over a hanger, so it has to hang from the shoulders, and I worry that over time it will stretch out of shape. I tend to hang it over the trouser bar on the hanger instead. Just a detail, as I say. Other than that I'd say it's a really beautiful design, and a flattering length and shape, all things considered!
Beautiful dress. Excellent customer service - best I've experienced in years.
Por la rapidez en la entrega y lo precioso que es.
Lo trajeron muy rápido y llegó todo perfecto,me encantó.Volveré a comprar más adelante
Perfect dress, great quality I'm very happy with my purchase. Can't wait to wear it in 2 weeks
I would just like to commend Samantha and the Tiffany Rose team for their efficiency; email responses are always prompt, and I was pleasantly surprised and very pleased with my shopping experience from ordering, to delivery speed, and returns! My entire experience was flawless and I am very impressed with the quality of the products as well. Would most definitely shop more with Tiffany Rose in the future, and recommend to all friends!
Quick delivery, great quality, beautiful dresses.
As my belly grows the dress stretches with me. I love the fitting, feeling, & look of the dress completely!
Super Service, super Qualität 😊 Kurzum ein wunderschönes Kleid 😃 Tiffany Rose kann man nur weiterempfehlen 👍🏼
It was for my sisters wedding. It made me feel special in it. It looked amazing very happy
I am still in awe at how well ordering from Tiffany Rose worked! After searching high and low for a maternity dress, we happened to find the one on Tiffany Rose and took a risk. After only two days, it arrived! Fit perfectly, and the quality was super- it was exactly what I had hoped for! And the price was super.
I absolutely love my wedding dress, even prettier than on the pictures! The quality feels luxurious and I can't wait to wear it on my wedding day!
follow us...
Sign up to our newsletter for our latest news