Special Occasion Maternity Wear
Shop Our Best Sellers
Vintage Blush

US $275.00

Vintage Rose

US $290.00

Arabian Nights

US $290.00
Customer

We appreciate your opinion
Patricia, USA - September 2013
Thank you so much for the incredible customer service from beginning to end. I am truly in awe of this company and excited to order more!...
read more customer reviews
Our Latest Stories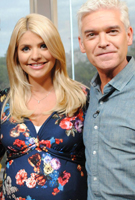 Holly Willoughby blossoms in our Lara Dress on This Morning
The beautiful and bubbly Holly Willoughby looked like a true English rose in our Lara Dresses on ITV's This Morning last week. Get Holly's look......
read our blog