Special Occasion Maternity Wear
Shop Our Best Sellers
Coffee Bean

US $155.00

Windsor Blue

US $290.00

Vintage Blush

US $275.00
Customer

We appreciate your opinion
Felicia, USA - September 2013
Thank you so much! I can't wait to place another order. The dress I ordered was worn to a black tie gala on Saturday night and I could not be happier....
read more customer reviews
Our Latest Stories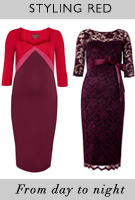 How To Style Red: From Day To Night
Be bold, bright, and beautiful in this season's trendiest colour and a celeb favourite: red!

...
read our blog