Special Occasion Maternity Wear
Shop Our Best Sellers
Vintage Blush

US $275.00

Vintage Rose

US $290.00

Arabian Nights

US $290.00
Customer

We appreciate your opinion
Amber, USA - December 2013
I can't say enough good things about this shopping experience! The customer service was so quick and responsive, the shipping was flawless and the dress was simply beautiful!...
read more customer reviews
Our Latest Stories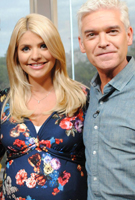 Holly Willoughby blossoms in our Lara Dress on This Morning
The beautiful and bubbly Holly Willoughby looked like a true English rose in our Lara Dresses on ITV's This Morning last week. Get Holly's look......
read our blog