Special Occasion Maternity Wear
Shop Our Best Sellers
Arabian Nights

US $290.00

Vintage Rose

US $290.00

Vintage Blush

US $275.00
Customer

We appreciate your opinion
Evelyn, USA - October 2013
Thank you! You processed the order very efficiently and communicated with me promptly. Beautiful dress and fabric. I will definitely recommend your company to other friends who want some elegant mater...
read more customer reviews
Our Latest Stories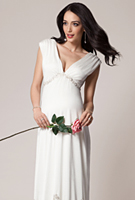 Choosing a Wedding Dress whilst Pregnant
If you are pregnant on your wedding day you have twice as many reasons to celebrate, and twice as many reasons to look and feel beautiful! We've c...
read our blog